Located in the heart of Etobicoke, Absolute Draining & Plumbing are here to solve your plumbing & drain issues.
We've been providing plumbing services in Etobicoke for over two decades. We do everything; basement waterproofing, drain repair, plumbing repairs, fixture installations, and maintenance work for a wide variety of customers.
Etobicoke Plumbing & Drain Services:
Fixture installation and repairs (sinks, toilets, faucets, etc)
Appliance installation and plumbing connection (dishwashers, refrigerators, icemakers, etc)
Plumbing rough-in
Etobicoke was a former municipality itself before it became an official district of Toronto and it comprises nearly 13% of the City's entire population while comprising nearly 20% of its physical size. Needless to say, providing plumbing solutions in Etobicoke is something that we do on a daily basis.
As fully insured and licensed plumbing contractor, we provide a wide range of services to all of our customers including toilet repairs and installation, faucet repairs and installation, new water service and water service upgrades, drain inspection, drain cleaning, and more.
As professional plumbing contractors, we take out work seriously and provide only the best services for our customers, using high-quality plumbing supplies and reliable materials in order to provide the most adequate plumbing solution that will last for years to come. Once you see the quality of the work we do, you'll thank us for our dedication!
Etobicoke Drain Repairs & Cleaning
Etobicoke drains clog frequently and just about every property in the area has experienced this problem at some point. When you've run into a clogged drain there are a few options available to you, either buy a DIY drain cleaner solution and see if that works or contact a professional plumbing company.
Depending on the nature of your drain problem a DIY solution may work for you, but if you have a serious problem like a main drain clog chances are you'll have to call in an expert to handle the job.
If you're experiencing issues with your drain backing up into your home it may require the installation of a backwater valve, which is another service we are very experienced in providing.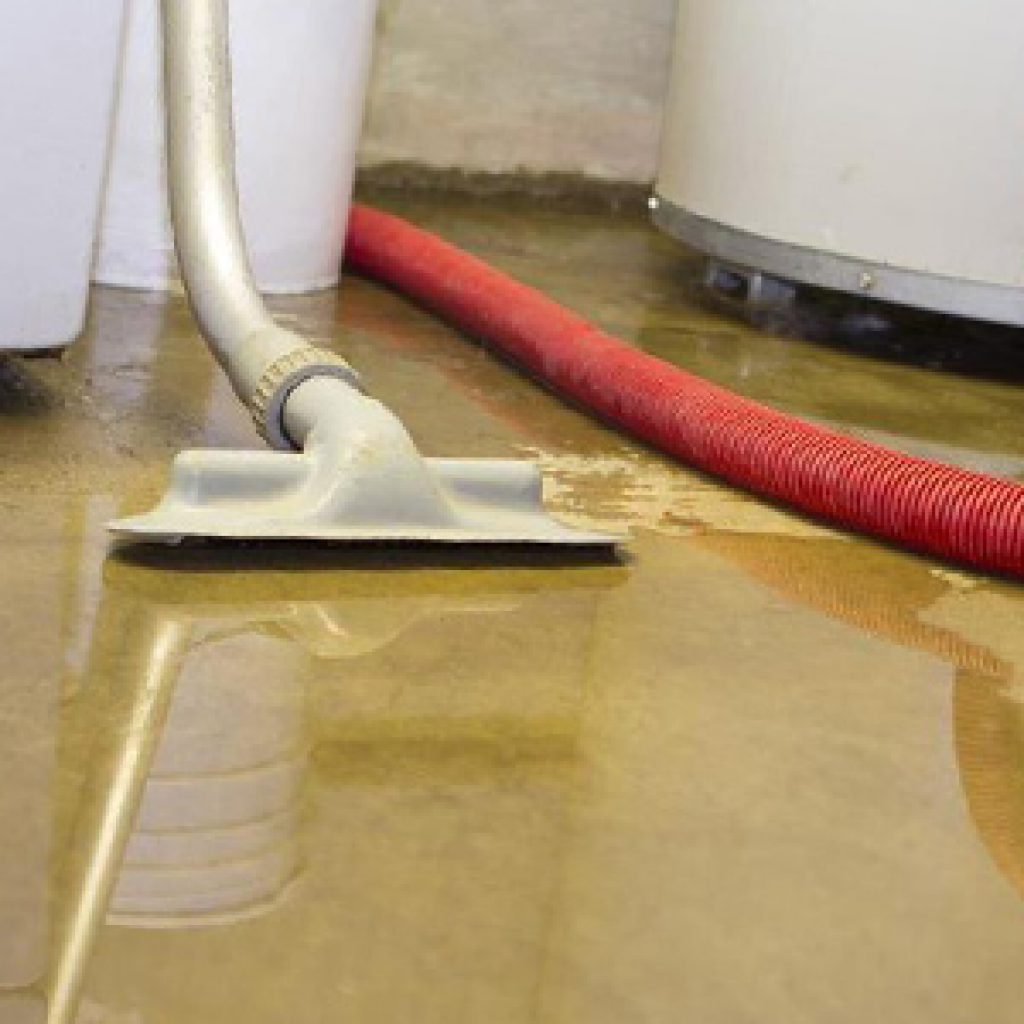 Etobicoke Plumbers are Here to Help!
As a professional Etobicoke plumbing contractor, Absolute Draining & Plumbing has years of experience dealing with clogged main drains and we are fully equipped with the latest in plumbing technology.
A licensed plumber will visit your property and using a high-definition video drain camera we will inspect the inside of your drain pipe. This will allow us to find the exact location of the problem, inspect it thoroughly, and determine the most appropriate course of action to take.
Often, with Etobicoke homes we can simply clean the drain or sewer out using a drain auger, but if the problem is much more complex we may need to use advanced drain cleaning tools or techniques to perform the job.
One such example is hydro jetting, whereby a special device that shoots a jets of water into your pipes are used to perform the cleaning process. You can think of this like power washing the inside of your sewer or drain.
If cleaning isn't an option, you may need to have your drain pipes replace or repaired – we offer no-dig drain repairs using cured-in place pipe lining technology in addition to other special techniques. These modern methods of repairing drains and sewer allow us to work quickly and easily with a minimum of disruption to your schedule and landscaping.
Emergency Plumbers Etobicoke
Everyone knows that emergencies happen when you least expect them. When a plumbing emergency strikes you don't want to be caught without a plumber to call, damages resulting from burst pipes, overflowing fixtures, or basement floods can easily mount into the tens of thousands of dollars.
Having a professional, licensed plumber in Etobicoke you can call on when you have such a problem is very important. You can depend on the plumbers from Absolute Draining & Plumbing to provide exceptional response to all emergencies with your plumbing.
Call for a Trained, Expert Plumber in Etobicoke
Hiring Absolute Draining & Plumbing for your plumbing project is the best move you could make. We value all of our customers extremely highly, providing only the best, most cost-effective solution after we've taken the time to fully diagnose your problem.
Working in this area has provided us with a lot of experience in this area of Toronto and we are well aware of the most common plumbing issues that properties face here.
Let's face it, some plumbing tasks can be done by you on your own, but there is no substitute for a trained professional Toronto plumber– calling in one of our Etobicoke plumbers in never a bad decision. Do you have a plumbing problem you'd like a professional to take care of? Simply call us up, we'll provide you with a free consultation over the phone!
★★★★★ Experience 5-Star Customer Service from Absolute Draining & Plumbing
★★★★★ Andrew inspected my drain. He was professional, pleasant and punctual.

Toronto, ON

★★★★★ Professional, quick and best priced draining and plumbing company I called.

Toronto, ON

★★★★★ Andrew was terrific.

Downtown Toronto, ON
Are there plumbing rebate programs in Etobicoke?
Most Etobicoke residents are eligible for Toronto plumbing rebate and assistance programs when in comes to waterproofing, backwater valve installation, lead pipes replacement and sump pump installation. To learn if you qualify and to get your application submitted, contact Etobicoke plumbers at Absolute Draining and Plumbing.
What to do in case of a plumbing emergency in Etobicoke?
In most cases, you may be able to stop water damage from spreading by shutting off water supply in your house, office, condo or apartment. You need to call emergency plumber in Etobicoke to get instructions and professional help right away. Absolute Draining and Plumbing is an emergency plumber company in Etobicoke. Call us at 416-252-5557 to get help right away.
How to repair your drain for less in Etobicoke?
Drain and sewage problems are common between Etobicoke homeowners and residents. It is usually a costly repair and has to be done right the first time. Professional Etobicoke plumbers at Absolute Draining and Plumbers use latest technology to minimize drain cleaning and replacement cost, like drain camera inspection, water jet drain cleaning and trenchless drain replacement.
Have a question? Give us a call, we're here to help