We're here to help during difficult times. We've updated our team's practices in response to the COVID-19 situation including increased hand washing, sanitization of tools, and scheduling with social distancing in mind. Please contact for more details.
Absolute Draining & Plumbing has served the Toronto area for over 20 years. Licensed and insured our Toronto plumbing company delivers 5-star customer service.
From residential to commercial services, we take care of all plumbing needs. Our service region includes downtown Toronto, Toronto East, and Toronto west.
We are often able to provide flat rate pricing depending on your needs. Our qualified plumbers in Toronto are at your service.
Toronto Plumbing – Professional, Reliable Contractors
With over 20 years of experience, we've seen a variety of plumbing issues. We take pride in being a reliable, professional plumbing service provider. Your entire plumbing service is explained from start to finish.
Our service area includes the entire City of Toronto, from small jobs to large projects. Our team delivers a high-quality experience on every service call. Call us today for a free consultation.
Drains, Plumbing, Sewers – We Do It All!
From drain cleaning to sewer services, we provide a full plumbing service. We use the latest in modern technology. Such as inspecting your drain with HD drain camera, drain cleaning via drain snake or hydro jet.
We are able to restore old drain pipes using cured-in-place pipe lining. Of course, we are not afraid of getting our hands dirty with excavation when needed.
Plumbing Services & Drain Services from Expert Toronto Plumbers
Insured and experienced, our plumbing experts are capable of any plumbing work imaginable. Random plumbing emergency? Stringent commercial plumbing needs? A licensed plumber is always available to take care of you.
Our services will solve all plumbing problems:
Drain cleaning
Emergency plumbing services
Backwater valve installation
Sump pump installation
Drain services. Including main drains, drain repair, repair clogged drain, and drain cleaning.
Camera inspection
Emergency service
Basement waterproofing
Plumbing repairs and maintenance
Water heater installation and maintenance
Residential plumbing
Commercial plumbing
Sewer line work
Manhole installation
Backflow device testing
Plumbing rough-in
Installing plumbing fixtures; eg faucet installation, dishwashers, etc.
Toronto Emergency Plumbing Service
We are on standby to respond to all emergency needs. We've seen it all; basement flood, burst pipes, frozen pipes, clogged main drain, and so on. If you have an urgent plumbing problem our plumbing company is here to help.
Learn more about emergency plumbing »
Drain Cleaning Toronto
Clearing clogged drains is one of the most common services we provide. Whether it's a kitchen sink or your main drain, we will diagnose the problem and solve it once and for all. Absolute Draining & Plumbing is the best plumber to clear your blocked drain. After all, we specialize in clogged drains.
Learn more about drain cleaning »
Plumbing Repairs Toronto
Do you have a leaky faucet in your house? Or a burst pipe spewing sewage into your back yard? A clogged drain in your sink?
Don't worry, we're here to help.
Our expert technicians refit, upgrade and repair any plumbing system. Our plumbers will dazzle you with high-quality, timely plumbing repairs. Don't let a leaky faucet turn into something much worse, call a pro to take a look.
Everyday use puts a lot of strain on plumbing systems making repairs important. When it comes to plumbing repairs, a licensed plumber is a must. Absolute Draining & Plumbing has been repairing plumbing in Toronto for decades. You can depend on us with our familiarity of local codes and plumbing systems.
We provide a wide range of plumbing repairs and maintenance on common fixtures:
Showers
Toilets
Hot water heaters
Washing machines
Dishwashers
Waste disposal systems
Sinks & faucets
Hot water heaters
And much, much more…
We also handle sewer and drain repair needs as well. We'll have them operating like new and in some cases even better than new. If you do end up needing sewer or drain pipe replaced we offer trench-less options.
No-dig drain repair means your yard doesn't have to be dug up! Using a special method we dig only two small holes to get the job done.
The times of wrecking all your landscaping work to get at an errant pipe are past. With trench-less repair technology we replace underground pipes with ease and less hassle.
Plumbing Installation
We install plumbing fixtures and appliances.
Installing or expanding on existing plumbing means attention to local bylaws and codes. Overlooking these aspects can lead to loss of insurance or even costly lawsuits should a plumbing emergency happen. Hiring a licensed plumbing contractor is the only way to make sure the job is being done right.
Water & Drain Connection Toronto
Refrigerators, dishwashers, and more need water service these days. Hooking these up may seem like a simple job, but modifying existing water service can lead to problems if not done right.
DIY information is so easy to find, it leaves many people attempting their own installs. Unfortunately, we've had to fix many DIY projects gone awry. It's recommended to have an expert plumber handle all water service connection jobs. A botched appliance install can lead to expensive plumbing issues in the future. It might even be the cause of a plumbing emergency.
Absolute Draining & Plumbing install a range of fixtures and appliances including:
Sinks
Faucets
Dishwashers
Refrigerators
Showers & Shower Fixtures
Filtration Systems
Water Softeners
Water Heaters
Toilets & Bidets
Bathtubs & Jetted Tubs
If an appliance or fixture needs drainage or water hook up, leave it to the best plumber in Toronto. Product warranties and home insurance may not cover problematic DIY installations.
Problems with your appliance or fixture? You'll be glad you hired a professional plumbing company to solve the problem. Nobody can predict when or if a fixture or appliance is faulty. But if you catch it in time we may be able to help with your warranty claim or assist with your insurance claim. But if your appliance/fixture was not installed by a licensed professional you may be out of luck.
Kitchen Plumbing
The kitchen is an important area of your home and should have no plumbing problems. Making great meals and hosting parties depend on it. If you are considering a kitchen remodel or are building a brand new kitchen we can help.
Hiring a licensed kitchen plumbing company to handle your remodel or build is a great idea. An expert will ensure your kitchen plumbing is perfect.
Bathroom Plumbing
Thinking about remodeling your bathroom? Or upgrading to a high-end faucet or other fixture? Hiring a bathroom plumber is one of the best decisions you can make.
Installing a luxury shower head can be easy when you let an expert handle it. Hiring a licensed pro means trouble-free installation. For all your bathroom plumbing needs we're here to help.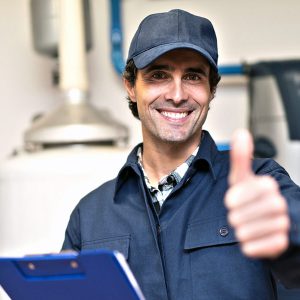 Service Area
We serve Toronto, Ontario and the entire GTA. Including Etobicoke, North York, Leaside, Scarborough, and East York. We even serve as far out as Mississauga, Burlington, Vaughan, and Brampton. Contact us for details.
Learn More About Common Plumbing Issues:
★★★★★ Experience 5-Star Customer Service from Absolute Draining & Plumbing
★★★★★ Andrew inspected my drain. He was professional, pleasant and punctual.

Toronto, ON

★★★★★ Professional, quick and best priced draining and plumbing company I called.

Toronto, ON

★★★★★ Andrew was terrific.

Downtown Toronto, ON
Have a question? Give us a call, we're here to help