Your #1 Toronto Plumber
20+ Years Experience

Flat-Rate Pricing

25-Year Warranty on Drain Repair

Help You Claim Applicable Rebates

24/7 Emergency Plumbing Service

★★★★★ "They were very professional, quick and best priced drain plumbing company I called." – Terence S (Toronto, Ontario)
Toronto Plumbing & Drain Services
Residential Plumbing
Absolute Draining & Plumbing provide full residential plumbing service to the entire Toronto area. Fixing blocked drains, repairing faulty toilets, solving sewer problems, installing backwater valves, or repairing old drain problems; you can depend on our residential plumbing services.
Commercial Plumbing
Your commercial plumbing needs are in good hands with Absolute Draining & Plumbing. We have 20+ years experience serving commercial properties, and we are certified backflow prevention device specialists. We provide all commercial drain or plumbing services you may need.
Emergency Plumbing
Emergency plumbing service in Toronto is often needed due to our sudden and extreme weather events. Particularly in the summer months due to rain and flooding but also the extreme cold in the winter. We solve flooding problems, frozen pipes, leaking pipes, clogged drains, and more.
Contact us today to solve your plumbing or drain issues
Why Absolute Draining & Plumbing?
With over 20 years of experience serving Toronto, Absolute Draining & Plumbing can handle any plumbing or drain service you require.
Drain cleaning to unclog drains of any type. Your sink drain, bath tub drain, sewer, or main property drain.
Solving basement flooding problems once and for all with backwater valve, sump pump, and basement waterproofing service.
Repairing drains damaged due to tree roots, corrosion, or age using a number of modern no-dig methods.
Fixing low water-pressure by upgrading your water pipe and identifying problem areas in your plumbing system.
Plumbing installations for residential and commercial fixtures. Including dishwashers, showers, bathroom plumbing, rough-in, and more…
All plumbing repairs such as a leaking faucets, running toilets, replacing old fixtures, and more…
As a licensed Toronto plumber, we provide high-quality residential & commercial plumbing services you can depend on. Installation, repairs, inspections, or maintenance, we do it all. We repair plumbing and all drain problems ranging from clogged toilet, leaking faucets, to full emergency service. Whether it's residential or commercial plumbing, you can trust a master plumber from Absolute Draining & Plumbing to take care of the issue.
Toronto's Leading Plumbing Service
20+ Years Experience – We've been all over the City of Toronto and seen just about everything, our experience allows us to provide the best solution to your problem.
Flat-Rate Pricing – Your price won't change once we've given you a quote.
Free Consultation – We'll discuss your issue including potential solutions, and give you a quote on the work necessary.
Lowest Price Guarantee – Bring us a written quote from a licensed local competing plumber and we'll beat it by 10%.
10% Seniors Discount – Seniors receive 10% off the pre-tax invoice.
Price Per Job (not hourly) – Your price won't inflate after the jobs started.
Plumbing Rebate Assistance – We'll handle the plumbing rebate process for you to ensure you get the best rate possible.
Certified Backflow Specialists – Fully certified to handle all backflow prevention device inspections and service.
Toronto Owned & Operated – We work and live in Toronto, we take pride in our work knowing we are improving the lives of our customers.
★★★★★5-Star Plumbing & Drain Service from Absolute Draining & Plumbing
★★★★★ Andrew came and inspected my exterior drain. He was professional, pleasant and punctual. [...] the work was done on schedule and as per the quote he gave us. I would highly recommend their services.

Toronto, ON

★★★★★ They were very professional, quick and best priced draining and plumbing company I called. They were honest with what they saw in my basement plumbing and did not push to up-sell any additional work.

Toronto, ON

★★★★★ Andy (the estimator) was terrific. Showed up exactly when he said he would and gave me (and my son) great advice on how to maintain the work they put in at our house.

Downtown Toronto, ON
Experienced Plumbing & Drain Contractor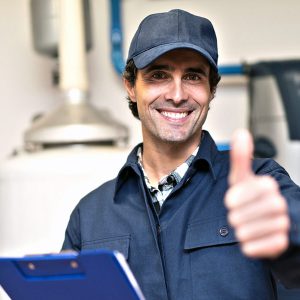 You deserve the best Toronto plumber available. Our plumbers are skilled in all plumbing & drain services meeting and exceeding all bylaws and building codes.
Years of experience provides us with a wealth of knowledge and a deep understanding of the local plumbing and drain systems, allowing us to inspect, troubleshoot, and solve your issue quickly and efficiently.
You can expect quick, professional, effective service from the best plumbers you can find in Toronto.
Solving Plumbing & Drain Emergency
We solve all plumbing and drain emergencies, from frozen and burst pipes, to overflowing drains and flooded basements. All across Toronto, we are also able to provide water damage remediation services to minimize the damage of these major problems.
Fixing Tree Roots & Seriously Blocked Drains
Invading tree roots create major drain problems across the GTA. Another common issue is corrosion causing drain & sewer pipe failure. We've seen all manners of such problem and with a quick camera inspection we'll get to the root of all problems before solving them once and for all.
Severe Weather Related Problems & Water Remediation
Flooding and freezing affect plumbing and drains in a lot of bad ways. Our team has seem many plumbing problems across the Greater Toronto Area and understands how to fix these issues. This includes cleaning up the mess after the fact too.
Preventing and Solving Basement Flooding
We have installed hundreds of backwater valves and sump pump systems across the Toronto area. Our plumbers have thawed pipes in the dead of the worst Toronto winters. Even when it is bitter cold, we can prevent pipes from bursting. And when frozen pipes do burst, we are there to fix your problem and minimize any damages.
5-Star Customer Service
Experience the best customer service from Absolute Draining & Plumbing. We believe all plumbers in Toronto should answer any questions a customer has, and we do! We will take the time to explain every step of your plumbing or drain service and give you full details about your project. If you need to solve a low water pressure problem, need drain repair service, or a clog solved we make sure you know what we are doing.
Have a plumbing or drain question? We're here to help